Monitor your website's search engine rankings (SERP)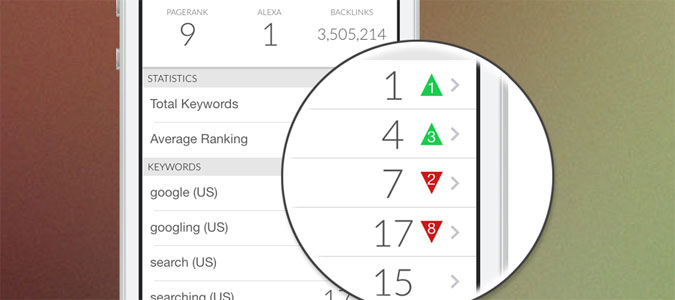 Helps you identify successful SEO campaigns, as well as potential problems.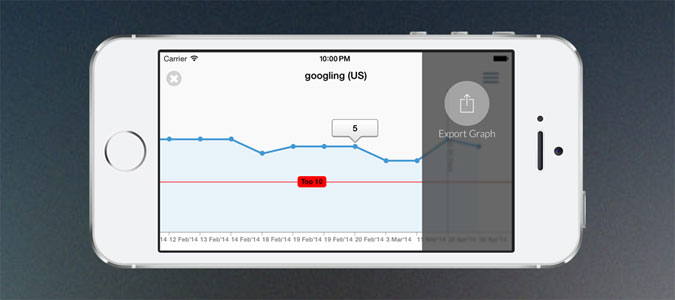 Visualize your SEO progress
Interactive graphs containing all your keywords' past rankings.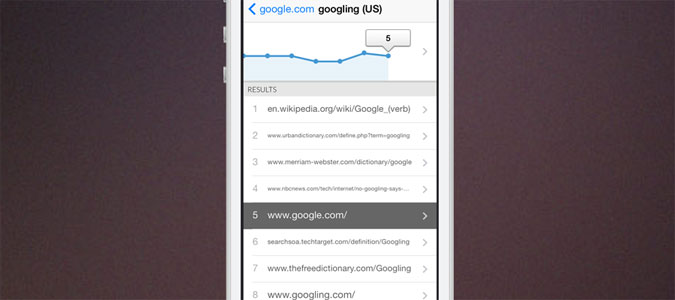 See who's competing for each of your keywords.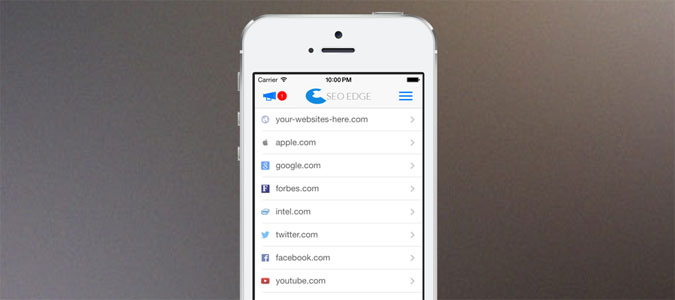 Keeps track of unlimited websites and keywords, including your clients and competitors. (Pro Pack only)
Uses Google Search without personalization for accurate results.
Synchronizes your data automatically across multiple iOS devices. (Pro Pack only)
Quick access to indicators such as PageRank, Alexa, total backlinks & average keyword rankings